Top 10 Cities for Living Without a Car
March 1, 2017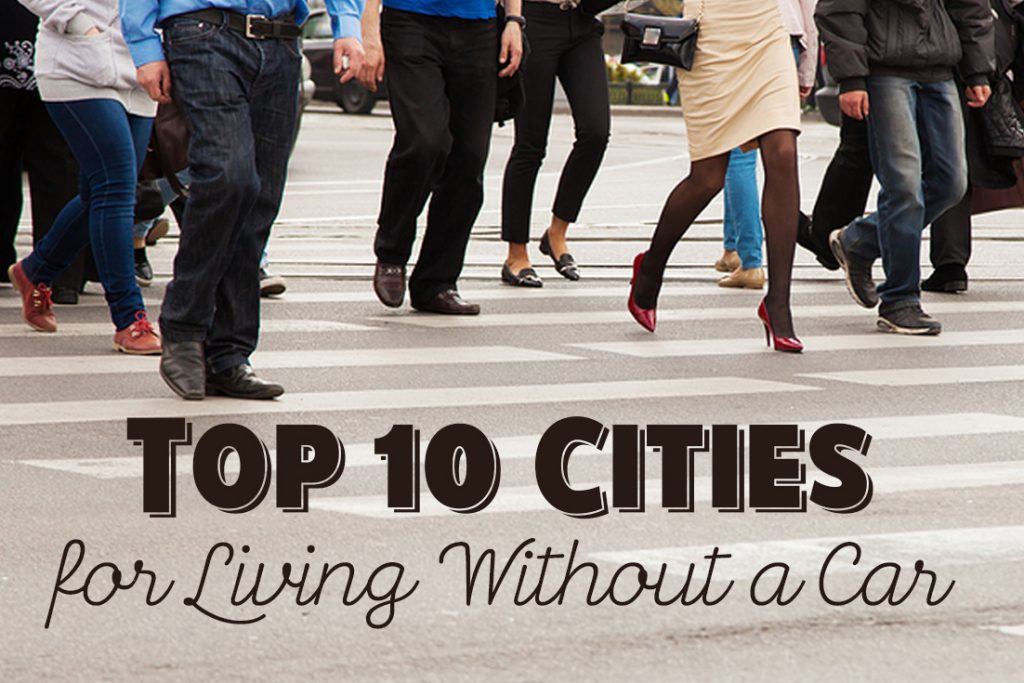 When moving you may be going back and forth on if you need to bring your car along. Selling your car could be a good move, if you're looking to live in one of these cities.
Thanks to Walk Score, for the below chart that outlines how cities rank for the ability to commute and live without a car. San Francisco, New York, Boston and Washington D.C. – top the list with the highest rankings for walk, transit, bike and composite scores.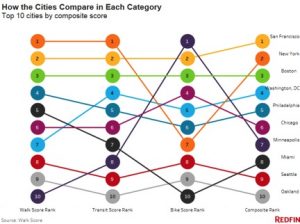 A few things to note about the top cities and what having a car could mean from a price standpoint.
San Francisco
Taking home the overall best score, San Fran's residents know that owning a car can make their cost of living spike. According to a Redfin real estate agent Mia Simon – adding parking to your home will add an additional $300,000 to your home price.
She suggests when you visit San Francisco for a home tour; take the tour by foot so you can try out the BART and MUNI transportation systems for yourself.
New York
New York has had a long-standing reputation for having a strong transit system. It also has a strong walk score, while the bike score leaves much to be desired. The city doesn't have a lot of bike lanes and the traffic can keep a lot of people from riding bikes in the city. So, maybe think about buying a transit pass, but leave the bike for rides for Central Park.
Boston
Coming in third, Boston boasts high scores for biking, public transportation and walkability. It's just an easy city because it's planned well and has many options for commuters.
If you're planning on moving to another city that tops this list, you can view some tips from this Redfin article.
If you need specific tips on moving to a city, you can talk to one of our relocation specialists and we can assist you in evaluating your specific situation.
---