Beltmann Moving and Storage Offers a Smart Portable Storage Solution
Our SmartBox moving option provides an affordable, time-saving solution that can help make your next move enjoyable.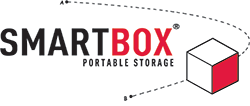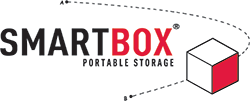 Whether you are looking for additional space to store extra belongings or planning a long distance or local move, SmartBox offers an excellent moving and storage solution that is easy, secure and just plain smart! With its innovative design and functionality, the SmartBox portable storage solution makes loading and unloading easy while offering optimum coverage and protection for your belongings. The interior wooden structure provides added protection against rust and allows contents to breathe, preventing mold and mildew while the size of each container allows easier reach and accessibility into the storage unit.
Beltmann offers SmartBox solutions at the following locations:
SMARTBOX of Chicago
201 S Gary Ave
Roselle, IL  60172
SMARTBOX of Minneapolis
2480 Long Lake Road
Roseville, MN  55113
SMARTBOX of S Florida
2115 Park Central Blvd
N Pompano Beach, FL  33064
SMARTBOX of Orlando
6917 Presidents Drive
Orlando, FL  32809
Call now and let us help you get moving!
(866) 252-2383

Oct 11, 2019
Survey
•
Beltmann Group Inc.

Sep 17, 2019
Survey
•
Beltmann Group Inc.






Apr 5, 2019
Survey
•
Beltmann Group Inc.