Things to Do Now, If You're Buying a Home in 2018
December 14, 2017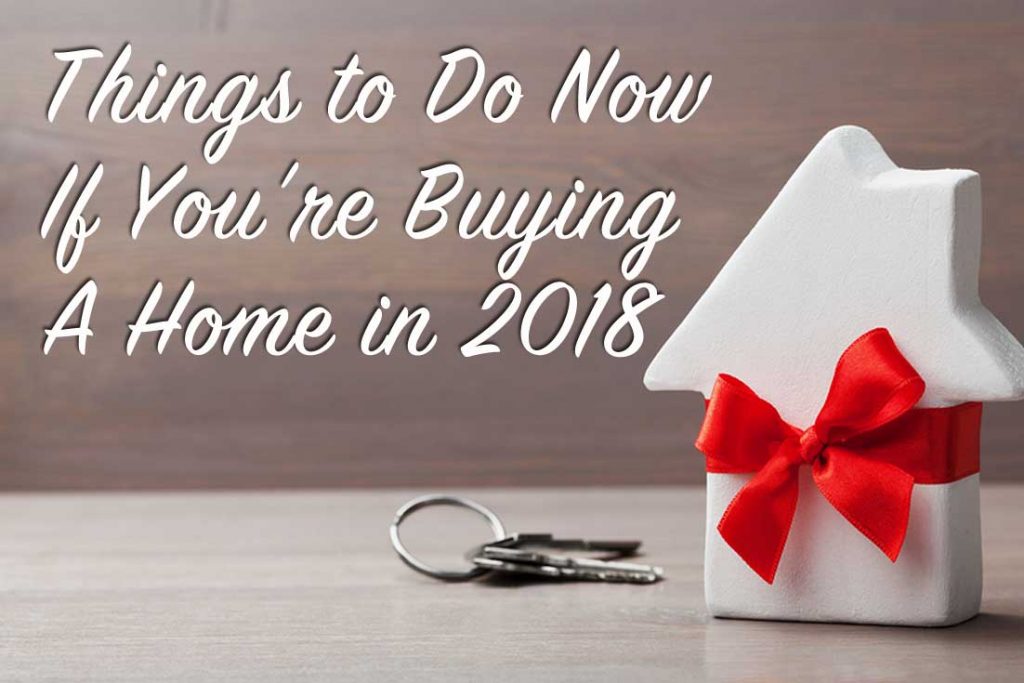 Whether you're a planner-type or you just want to anticipate the journey ahead – there are a few smart things you could be doing 2-3 months before you start your home search. These things will save you from bumping into surprises or hiccups that could put your home search on hold.
Know Your Credit Score
Your credit score is a number that represents your credit report, which is what most mortgage companies use to determine how "high risk" you are as a client. FICO scores range from 300 to 850 – the higher the better. You will most likely get the best interest rate on a loan if your score is above 740. By checking your score before your home-hunt, you can catch and fix any errors they may be making your score lower than it should be. If your score is low and you want to increase it before you buy a home you should do a few things: ensure you're paying your bills on-time, don't max out your credit cards, get your credit limit raised and only use 30 percent or less of your available credit.
Don't Open New Credit Cards
When you open a credit card you've created another line of credit and it could jeopardize an existing home loan that's in process or one in the future. If you're planning on buying a home, just buckle down and stay away from the temptation of opening any cards, even if you will get that gorgeous 20-percent off.
Find a Real Estate Agent
Now is the time to start searching for a real estate agent. Ask questions about their track record for negotiating – if they have won any awards or accolades for their professional work? See if they can give you names of some recent clients and call them. Know how long they've been in the industry and beware of hiring novices – as they may not know the ins and outs of the transaction, which could be a costly mistake for you.
Watch Mortgage Rates
It's important to know where the rates are for your specific mortgage type. If you're unsure what kind of mortgage you'll need, you can start talking to mortgage companies and get the run-down of pros and cons of each product type. Once you understand the rate, you can better predict how much you could afford.
Once you've followed these steps, you'll be in a lot better place to start looking for a home in the spring. Getting pre-approved from a mortgage company is also a great tool for negotiation – it will show the seller that you're a serious buyer and there will be less of a chance of them blowing off any offer you send their way.
Best of luck!
---