Home Prices in Metro Areas Rise 4.8 Percent in Q3
November 16, 2018
According to a report released by the National Association of Realtors on November 1, 2018, the tight inventory levels of moderately priced homes is affecting home sales and pricing. Because of the lower inventory levels, the home sales are down and pricing is up in metros across the U.S.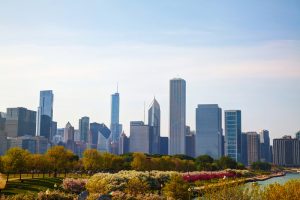 The average single-family home price in the third quarter was $266,900 (which is up 4.8 percent) from the same time last year ($254,700). The median sales price also increased in the second quarter of this year by 4.9 percent year-over-year.
Single-family homes prices increased in 93 percent of markets last quarter. Eighteen metro areas – which is 10 percent – experienced double-digit increases, which is down from 24 in Q2.
Overall existing home sales decreased by 2.6 percent in the third quarter. That is 2.4 percent lower than the pace of last year in third quarter.
On a positive note, family median income rose to $76,608 in Q3 – which was balanced out by a decrease in affordability due to increasing mortgage rates and home prices.
Right now, to purchase a single-family home, a buyer would need to make $64,480 a year if they are buying an average home with a 5 percent down payment.
As always, Beltmann is dedicated to helping you make the best decision possible as you move to the next chapter of your life. We hope you find the best time to buy your next home and that we will be the next call you make! We offer free, no-obligation in-home estimates – and would love to help make your move a stress free as possible.
---