Best Holiday Traditions Your Family Will Love
November 17, 2017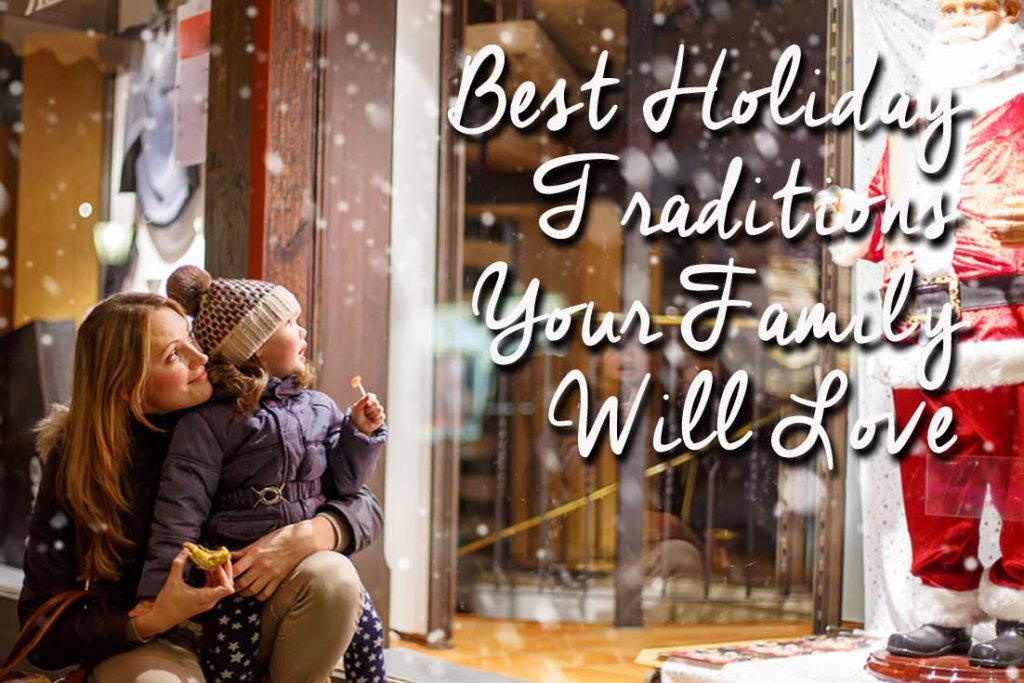 Christmastime is all about spending time with family and enjoying the holiday season. What better way to make memories than to create some family traditions that your kids will remember and maybe pass along to their kids? Here are some of our favorites.
Christmas Eve Box
Credit: Steph: Modern Parents Messy Kids
Create a tradition of packing up Christmas PJs, house slippers, popcorn, hot chocolate and a movie to be opened on Christmas Eve! It will be a fun tradition that your kids will look forward to each year.
Holiday Light Scavenger Hunt
Spice up your holiday light drive with a fun scavenger hunt. All you need to do is write down 10-15 things you will most likely see on the drive, copy the page and then have a prize for the first person to find all 15 items while on your drive. Some people also enjoy putting on their PJs and taking some popcorn for the drive!
Wrap Christmas Books or Movies to Open Each Weekend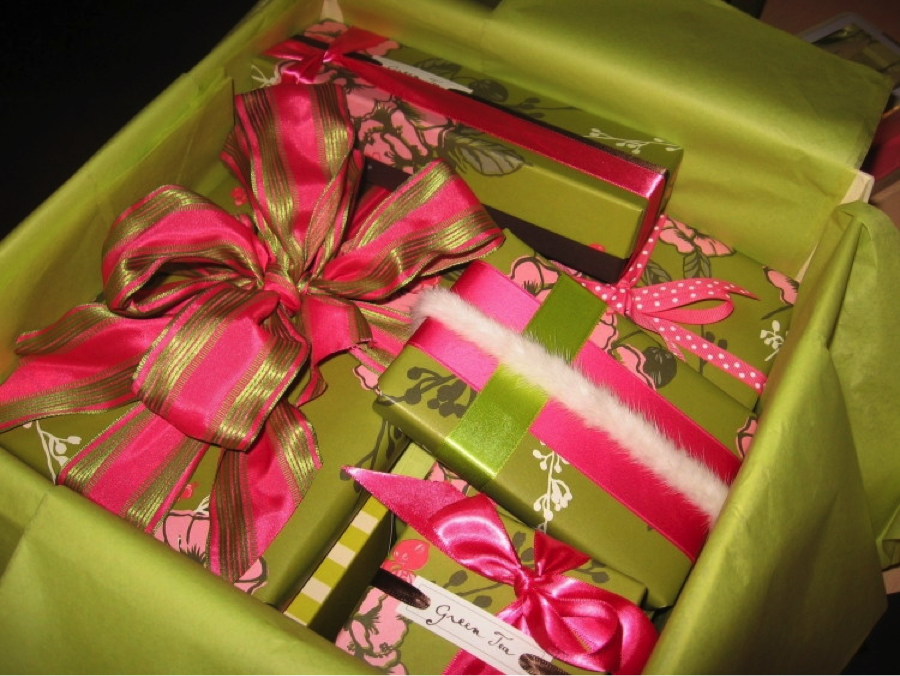 Credit: Via A gift wrapped life
You don't need to go and buy anything new – just wrap up your existing Christmas book or DVDs. The kids will have fun unwrapping on per day before Christmas and it will give you something you can read or watch together.
Memory Table Cloth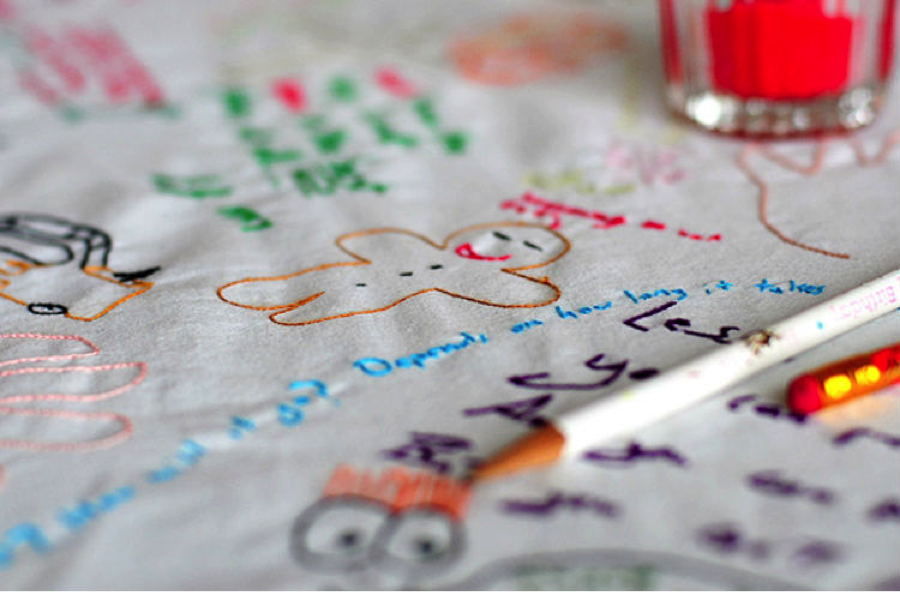 Credit: Via She Wears Many Hats
A memory tablecloth is a great idea for Christmas or Thanksgiving. You can have family members trace their hands, write poems or just their names and ages with cloth marker. If you have a crafty relative, they can stitch around the words to make them permanent reminders of holidays past. Pull the cloth out each year and add to it's design.
Adopt a Family
There are many organizations that allow you to adopt a family for the holiday season – whether it's buying Christmas gifts for children with incarcerated parents or children whose parents are unable to buy gifts. You can find these names on Angel trees or by calling your local Salvation Army for a list.
Write a Letter to a Solider
Remembering those who can't be with their families this holiday season is a great way to not only honor those serving our country, but to teach our children about the sacrifices that are being made on their behalf. You can check out Operation Gratitude for more details on where to send the letters.
---