Beltmann Continues to Fight Hunger Through the Holidays
November 21, 2018
Beltmann is proud to again partner with Move for Hunger this holiday season, not only financially, but through customer donations. The company believes in its vision and knows that the holidays can be a difficult time for many in vulnerable situations.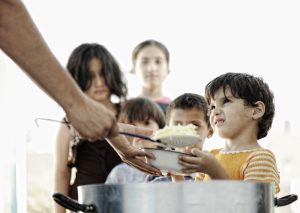 Customers can help support Move for Hunger (MFH) this season by doing the following:
Notify your Beltmann agent that you're interested in donating to MFH before your move
Gather all of the non-perishable food items you do not want to move
Contact Beltmann to schedule pick-up
Beltmann will deliver the food to a local food bank
And, your move is easier because you are moving LESS (so, it's a win/win)
Over the past year, Beltmann has been able to help donate over 47,000 lbs of food to local food banks. Over the lifetime of its partnership, Beltmann has been a part of picking up and delivering 150,000 lbs of food to those in need.
Move for Hunger is a non-profit organization that works with relocation companies across North America to collect non-perishable food items and coordinates delivering it to local food banks. With more than 41 million Americans facing hunger every day, Beltmann believes in it's partnership with this important organization. For more information about Move for Hunger you can visit their website.
---