How Trulia Can Help You Avoid Purchase Regrets
December 14, 2018
If you aren't familiar with Trulia.com and you're on the lookout for a new home or community. You will want to get to know all of the tools available through this amazing site. According to a report conducted by Trulia, fifty-five percent of homeowners that are happy with where they live are influenced by the vibe of their neighborhood. The best way to get a feel for the vibe of the neighborhood is obviously to visit, but if you are trying to narrow down neighborhoods one of the best ways to do that is with Trulia's Neighborhood Page.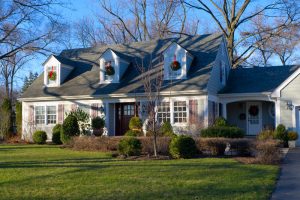 Search for the neighborhood you're interested in and you can review an easy to digest snapshot that includes photos, statistics, # of homes for sale and # of homes for rent and a section that outlines what locals say about each part of the review. You can see what amenities are available and even concerns like "is it safe to walk alone at night."
What Locals Say
If you don't have a friend to ask about the neighborhood in question, you can always check out the "What Locals Say" section of each Trulia neighborhood page. Trulia has expertly crowd-sourced feedback on all aspects of living in each 'hood. If you are fortunate enough to be able to visit the neighborhood – don't be shy, ask questions of everyone. Try to go through a normal day, stop by a local coffee shop, dog park, gas station, grocery store and pharmacy. Ask the locals for candid feedback on questions like safety, what they enjoy about the city or what they wish they could change. Factors that people often regret later are street noise (30 percent), lack of social activity (33 percent) and unfriendly neighbors (28 percent).
Check Out The School
Twenty-one percent of neighborhood regretters believe they were over-sold on the school quality of their neighborhood. So, do your own research via Trulia's neighborhood page and see the school ratings and school reviews by actual parents.
Once you land on a neighborhood, the next challenge is finding the right house and then it's the big move. At Beltmann, we want to make the last part of your next adventure a stress-free one. With locations across the U.S. and world, we can help you throughout the whole process. We offer no-obligation, free in-home estimates – just contact one of our moving agents to get started today.
---