Tips for Moving Your Family in August
August 26, 2017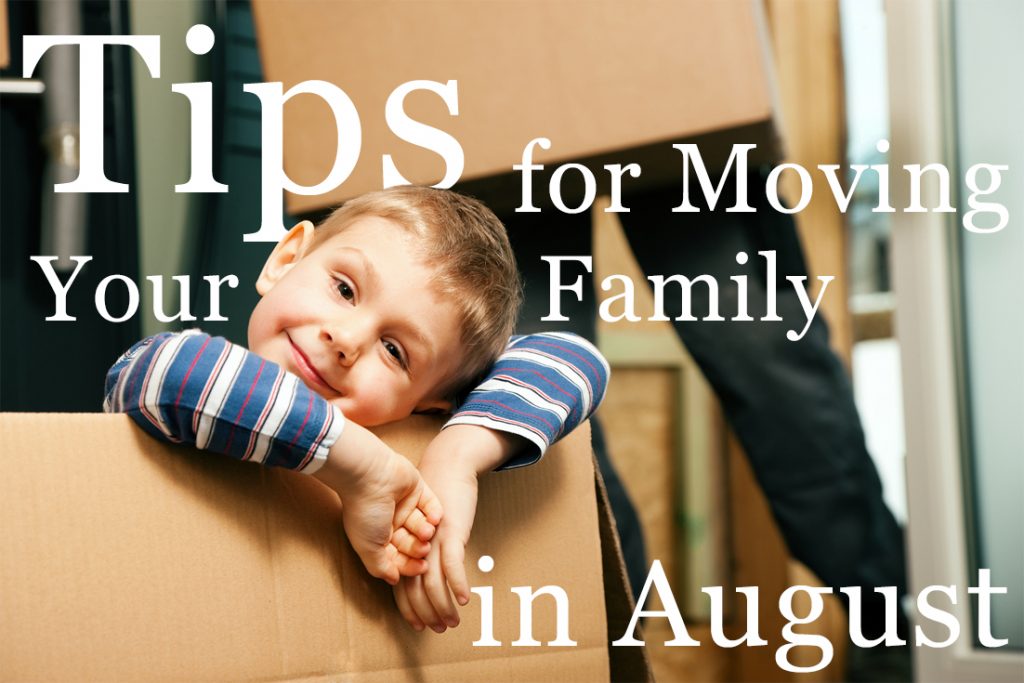 If you are tackling a move this August, especially to a new city – you may be wondering how to make it a smooth transition for your family. As a company who has been a part of helping families move across state-lines for many years, here are a few of our favorite tips.
Host a Neighborhood Party
Once you get settled into your home. Invite your neighbors over for a pitch-in. This will serve a few purposes, help you get to know others who live around you, make some new potential friends, introduce your kids to others who may be riding your bus, plus you can quickly get some local Intel.
Join Something
Get your kids involved in things right away. School is a good first start, but extra-curricular activities will help them find friends with mutual interests. Depending on their age, it's always good to do drop-offs and pick-ups so you can meet some of the other parents.
Go to School Functions
Even if you are normally a homebody, it's time to break out of your shell. Go to football games, tennis matches, and basketball games – anything that will help you and your family get to know your new community.
Volunteer
Find a place where your family can get passionate about volunteering. Getting out and serving your new city is one of the best ways to get acclimated, plus it's a fun way to bond with your family and others.
And as always, if you need assistance getting settled into your new home – our team at Beltmann is always here for you. We have local teams that can help you find anything from a local church to the closest Starbucks.
---