Make Your New Home Feel Festive in 60 Minutes
November 25, 2017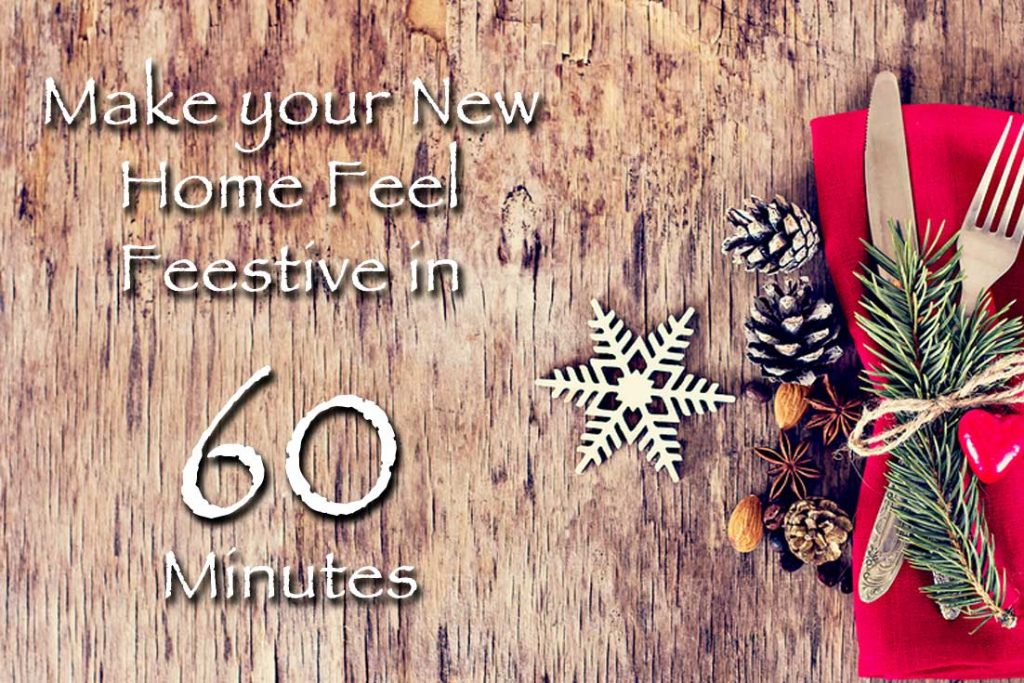 If you're in the middle of a move or a busy season of life – having guest over for the holidays can feel like a lot of pressure. Here are some quick and easy ways to make your home feel festive in 60 minutes or less. Don't forget to have fun while you're rushing around!
Sounds
Stations like Pandora or TV channels through your cable company will most likely have a holiday channel that you can quickly go to in order to create some sound ambiance. Search for "holiday' or "Christmas" on either to quickly have a playlist ready for your guest.
Sights
Light or turn on some LED candles for a quick way to add some soft lighting to your home. Place them in strategic places like on your mantle, on tables or in bathrooms for some warmth. If you have a peppermint, pine or Christmas themed candle you could light that too for some added festivity.
Feels
If you have a fireplace, lit it and add some comfortable blankets to your chairs and couches. If you have blankets or throw pillows that have faux fur, warm colors, velvet or soft textures, that can add some comfort to your sitting area.
Tradition
Don't go out and buy any – but if you have garland, add it to your mantle for a little bit of holiday tradition. If you have stockings, those are easy to hang and can add more décor to your mantle quickly.
Smells
Get some pre-made sugar cookie dough and allow your guest to roll it out and cut out his or her own cookie shapes. You can then have a cookie decorating party with whatever you have on-hand. You can get creative with this one – left over Halloween candy? Use that!
---