4 Ways To Increase Your Home's Value
September 4, 2017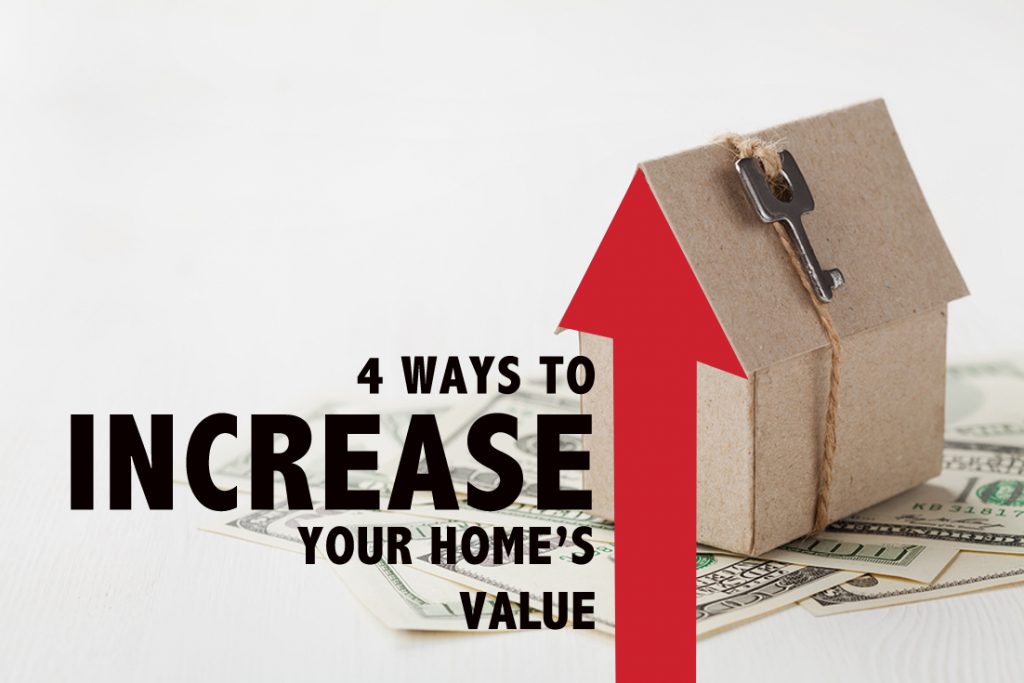 Your home is probably one of your largest investments, so when you go to sell – you'd probably like to get top dollar for your home. There are some ways to ensure you don't leave money on the table.
Update Front Door
Curb appeal is a big focus when you think about making updates. Your door is the first place to ensure is spot on. You can do a few easy things like paint the door or update hardware, if you aren't ready to completely get rid of your front door. A painted door can be a quick and inexpensive way to update the look of your home.
Replace Fixtures
Fixtures are a simple way to update the inside of your home. Things like door handles, drawer pulls and cabinet handles are all very easy to replace and do not cost a lot to update. If you want to go a step further, you can also consider updating the kitchen or bathroom faucets. Investment in your kitchen is never a bad idea and will usually (always) has good ROI.
Upgrade Window Treatments
Nothing cheapens a house like bad window treatments. If you have any metal blinds in your house, you should consider an update. Getting wooden blinds or shutters are an easy way to upgrade a space. If you have windows that are oddly shaped, you can order exact sizes at a home improvement store.
Install Programmable Thermostat
Adding home technology to your home is always helpful when it can save money on energy or home bills. Something like a programmable thermostat is a great way to save money on your energy usage and is a great selling point.
If you've recently sold your home, tell us what you updated during the selling process. And, as always – once you tackle your home sale, we hope we're the next call on your list of to-do items. We would love to help make your next move an easy and stress free one.
---