How to Prepare for an Interstate Move
February 28, 2021
If you're considering a long-distance or an interstate move, chances are you're experiencing a full range of emotions. Excitement about new possibilities, mixed with a semblance of dread overall it entails between now and when you're fully "moved in" to a new place.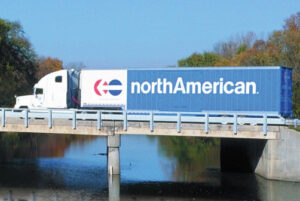 Interstate moves aren't something most people do every day, so it's wise to have a solid game plan before you proceed.
Whether you're packing yourself or working with a full relocation team, here's a helpful timeline and checklist to help you accomplish all you need to complete:
2-3 Months in Advance
Determine your moving budget. (Of course, if you're moving for a new job, this might be part of your salary negotiations.)
Get moving estimates from a reliable interstate moving company. This should include packing and unpacking options, plus any in-between storage needs.
If you're a renter, let your landlord know (in writing) that you need to leave the property.
1-2 Months in Advance
Clean and de-clutter. Then clean again. Even if you recently listed or sold your house, it's important to declutter every last nook, so you can avoid shipping extra items you no longer use or want. (Think about what's really under the bathroom sink, the corner of the garage, and even the "extra storage" spots in your home where you keep all the things you seldom use.)
Schedule any larger-item donations for drop-off or pick-up with any local charities.
If you're planning to pack yourself, order or start collecting cardboard boxes and other moving supplies like glass and dish-wrapping paper, packing tape, and bubble wrap.
Begin updating your address. Use our Top 10 list as a guide to the places you'll need to notify.
Make any medical appointments with your local doctor and dentist to renew prescriptions, and/or have your pet seen by the vet one last time to make sure vaccinations are current. Consider asking for any professional referrals in your new city.
Look for a variety of services near your new home, from hair stylists to cable TV and Internet companies to local preschools. Consider joining an online group or two from the area for local recommendations.
Schedule the new professional services, in case they have waitlists for new clients.
3-4 Weeks in Advance
Even if you're hiring a professional moving company, schedule help from friends or family members during the week of the move to assist with last-minute clean-up, packing, errands, etc.
Start getting rid of items that are not able to cross state lines, due to federal law. This includes ammonia, fertilizer, liquid bleach, and propane tanks. See our complete list of what NOT to pack, here.
Secure your travel plans, whether that's via plane with a company to ship your car, or if you're driving yourself with any necessary hotel reservations along the route. If you're driving yourself, have your car oil changed and tires rotated if you're moving a considerable distance.
1-2 Weeks in Advance
Pack a "First Night" box or two of items you'll need during the first day or two after you move in. This might include sheets and towels, a coffee maker, or important toiletries.
Make arrangements for local utility companies to confirm turn-off dates where you currently live, and turning on services in your new home.
Return any items on loan such as library books, DVD rentals, or anything borrowed from good friends.
If you have larger items to disassemble, start preparing them for a move (if you haven't hired professionals to finish that step for you).
1-2 Days in Advance
Confirm the moving estimate, and verify that you have secured funds for the move. (You might also want cash for a tip on a job well done, or a pizza splurge to thank friends for a late-night packing binge.)
Make sure any key valuables or prescriptions are with you and in your possession prior to traveling. If you have high-value or specialty items, verify the insurance coverage from your personal plan as well as the moving company's.
Take photos of your final days in your existing home. If there's a "SOLD" sign in the exterior photos, consider sharing it with your realtor or on social media.
Get a good night's sleep the day before you move, and make sure your phone is charged.
Moving Day
Greet the moving company or truck rental on time.
Keep any children or pets out of the way of the movers, and let them do their job.
Make sure the moving company has your current and future contact information and address, in case they need to reach you for any reason.
After the Move
If you moved with young children, take the time to childproof the home.
The first rooms to unpack are the bedroom, bathroom, and kitchen.
If you've used and are happy with the moving company, leave a positive review on their social media or Yelp.
Connect with new neighbors and make new friends.
Enjoy your new home!
If you're considering an interstate move, Beltmann offers relocation and storage services for any budget. Call or visit our website for a free estimate today.
---