Trulia's 2018 Hottest Real Estate Markets
February 11, 2018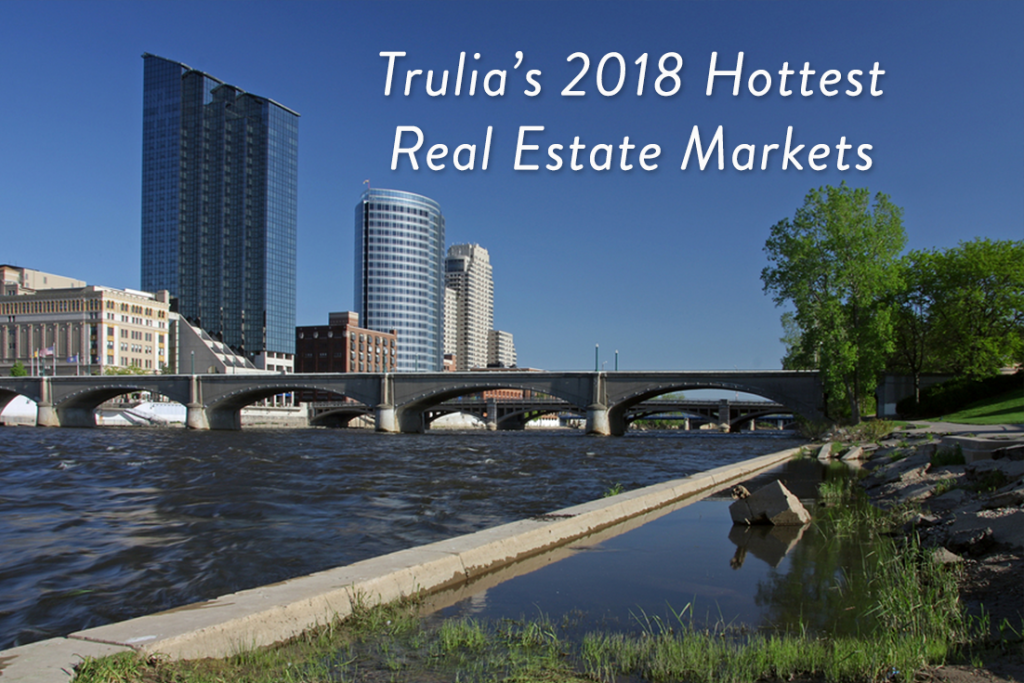 Maybe you're considering a move in 2018…if you're looking for a new place to call home, you may want to check out Trulia's list of top markets. Here's how they've determined which markets are set-up to grow in 2018:
Trulia reviewed the 100 most populated metros
Five key metrics were used to determine potential growth: strong job growth, affordability, low vacancy rates, and home rate search on Trulia.com.
Here's their list:
Grand Rapids, MI
Coming in at the top of the list is Grand Rapids, Michigan. It tops the list because of its strong job growth rate (which is up 2.5% year-over-year), low vacancy rate, high homeownership rate and young population.
Nashville, TN
Also, topping the list is Music City – which boasts the strongest job growth rate in the country. There is also a large population of young people, with 23 percent of households under 35.
Raleigh, NC
The capital of North Carolina is also poised for growth in 2018, with its job growth rate (ranked 3rd overall) and low vacancy rate (15th overall). The affordability isn't leaves much to be desired – as the median sales price is $250,000 (which is 43rd overall).
El Paso, TX
Known for it's delicious Tex-Mex food – it's city is ready to grown in 2018 because of it's affordable homes and young/single scene.
San Antonio, TX
In 2017, San Antonio's job growth increased by 2.2 percent and homeowners now make-up two-thirds of the city's population.
For the full list, you can check out Trulia's full report.
---