Top 5 Reasons People Are Moving to the Virginia Coast
September 27, 2017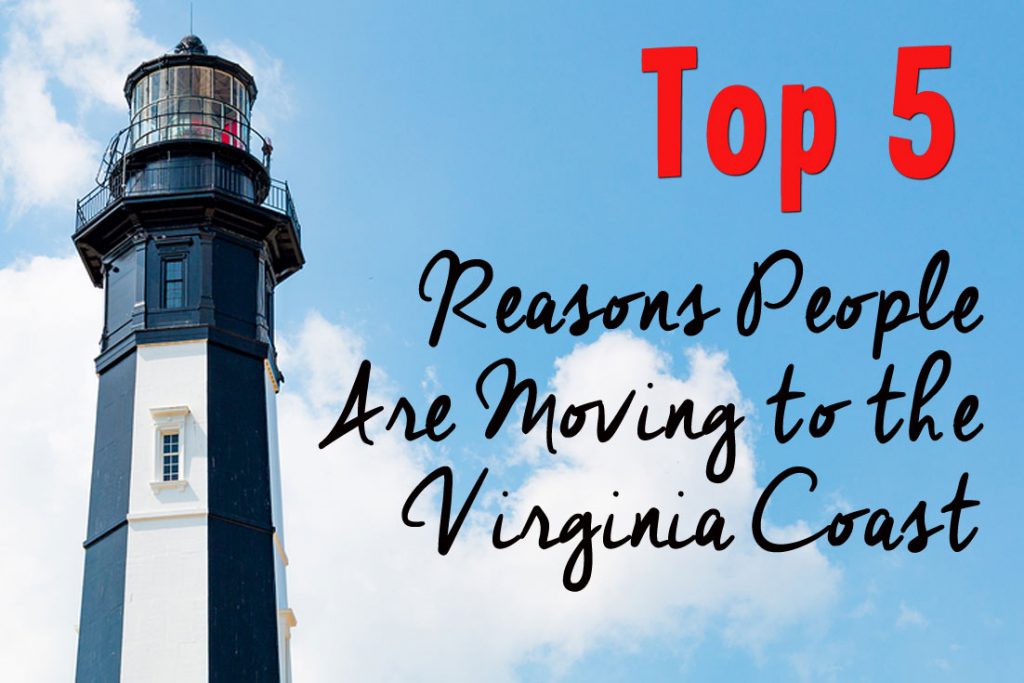 We all know that Virginia is for lovers, but is it also a place you'd call home? A lot of people are doing just that and are enjoying the many amenities that the area offers in a few key beachfront cities. Virginia Beach and Hampton are two areas of the Virginia coast that are worth checking out if you're considering a move to the VA shoreline. And, here's why:
Affordability
Usually beach and affordability are two words that never go together when describing coastal real estate. That's why Hampton and Virginia Beach are such amazing finds – neighborhoods like Redmill, Sherwood Lakes and Ashville Park are all areas that offer affordable homes (even for first time buyers) that are close to the beach. It's really any beachside bargain hunters dream.
Safe
If you weren't aware, Virginia Beach metro area is one of the safest places to live because of its proximity to the U.S. Navel Air Station Oceana. You can enjoy living in a place that has a lot of security built in.
Quiet & Delicious
Many call the Virginia coastal towns – quaint and quiet. But, that doesn't mean sleepy. You can enjoy some delicious fare whether that's fresh caught seafood or organic vegetables.
Community
You won't find a place with as much emphasis on community – there are generations of families who have lived in the area and they're proud of their history and heritage.
If you decide to move to the Virginia Beach coast, you too may be taking about your new home with pride. We home, you'll consider checkout out this hidden gem and, as always, if you need help with your upcoming move – our team at Beltmann would be happy to assist you making your next dreams a reality.
---