Summer Checklist: Get Your Home Summer Ready 
July 2, 2018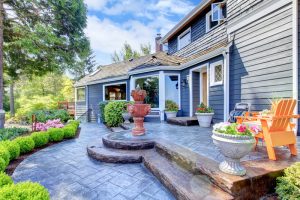 Summer is here! Finally, right? Whether you've just moved into your dream home or are on your way – here are some tips for preparing your home and family for the BEST summer yet. With the kids out of school and/or lots of social events on the calendar – you'll want to plan ahead and take care of these maintenance items so you don't have issues down the road.
Call to have your air conditioner serviced
Change the air conditioner filter (every 3 months)
Flush out drain lines with a cup of bleach
Ensure you cut back vegetation away from your air unit
Replace smoke detector batteries
Rotate ceiling fan blades
Clean behind appliances
Buy a vent cleaning kit
Upgrade your thermostat
Repot house plants
Patch your lawn
Fertilize
Order mulch
Inspect gutters and down spouts
Inspect sprinklers
Get mower up and running
Go get some gas for mower to have on hand
Remove hornets nest
Call exterminator
Clean the grill
Pressure spray porch and lawn furniture
If you're able to get through these maintenance items, you'll be on your way to having an easy-breezy summer. Consider hosting a party once you get your new place up to tip-top shape and show off your yard. Clean up is always easier when you can grill or entertain outside. And, as always, if you ever need any assistance with your move – our team at Beltmann is ready to help!
---