Rent Prices are Making Homeownership More Attractive
March 30, 2018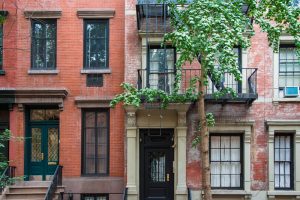 In January, Trulia released data on the current state of rental prices. They found that the median rental price has risen by 3.1 percent last year. But, in select markets – what they found was shocking. Many market prices had risen by nearly three times as much. Tacoma, Wash., Sacramento, Calif., Milwaukee and Los Angeles rental prices rose by 8% or more!
Rental price increases seem counter-intuitive since the number of renters has been declining and homeownership has increased. Since 2012, when the recession hit, rent prices have been steadily increasing, but the rate in which they've increased is surprising.
Here's some of the data:
The western markets have seen the most rent increases. Three of these top markets were located in California.
California rental prices have increased the most over the past five years. Ranked in the top 10 include: San Jose, San Francisco and Sacramento.
San Francisco leads the list with largest rental price increase, with a median rental rate of $4,000/month.
San Jose has seen a 40% increase in rental prices since 2012. The estimated median rental price is around $3,500.
If you're renting right now and feeling the crunch on your budget – you may want to consider jumping into homeownership. If you decide to take the plunge we will be here to help take care of the moving side. At Beltmann, we want to make the transition an easy one. We offer free, no-obligation in-home estimates.
---