Q2 Brought Historical Spike in Housing Inventory
August 24, 2018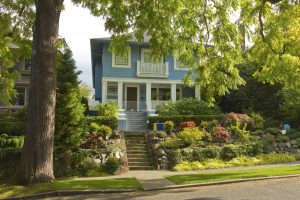 As reported by Trulia in July, Q2 ended with a historic spike in inventory, but it's still not enough to correct the supply issue. If you are on the lookout for a new home, you may have noticed some additional homes on the market through June, as the national inventory rate was up 12.2% over Q1. This Q2 increase was the largest rebound since 2015. 2016 had a Q2 increase of only 3.9%.
Even with that large inventory spike, it wasn't enough to correct the historical year-over-year downward trend over 14 consecutive quarters (which started Q1 2015). Even with the increase, housing inventory was still down 5.3% year-over-year. The year-over-year change has been sitting in double-digits since Q2 of 2017, so the market has felt some relief from the inventory increase.
Here are some other statistics you may be interested in if you're thinking about buying a home in the near future:
Many of the nation's most expensive metros experienced inventory relief – including New York and Los Angeles, whose supply of homes increased by 1% and 2.9% respectively.
30 out of 100 of the nation's largest metros recorded annual inventory increased in Q2, of which 25 rebounded from inventory decreases last year.
San Diego recorded the largest inventory growth at 22% year-over-year. When compared to the same quarter last year, when the city recorded a 28% inventory decrease. That's quite a turn-around!
Affordability is still an issue in most metro areas – as prices are increasing along with mortgage rates.
Nashville recorded a 52% inventory surge in Q2, compared to a 11.6% decrease in Q2 of 2017.
Extra construction seems to have paid off for Nashville and Salt Lake City, who saw some of the largest increases in inventory in all of the metro areas.
For a full look at the report, you can visit: https://www.trulia.com/research/inventory-report-july2018/
And, as always – we at Beltmann – are here when you're ready to make your next move. We want to come alongside you to help make this move easy and stress-free.
---