Pre-Move Information: Items We Cannot Move
January 17, 2019
If you're about to move with us or any other moving company – it's important to note which items we are not legally able to move for you. Many of these items will require you to donate the items or finding places that will allow for their disposable, unless you are driving to your new destination.
If you have any questions, you can always call your moving consultant and they can help answer any questions you have about what can or cannot be moved. Many of these items cannot be moved for safety reasons.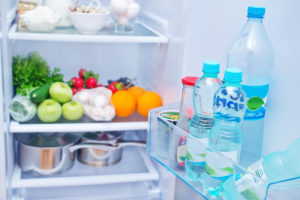 Perishable items:

Produce
Plants
Frozen food
Refrigerated foods
Half-opened or used foods

Hazardous Items

Explosives
Flammable gases
Toxic substances
Aerosol cans
Ammonia
Ammunition
Car batteries
Charcoal/lighter fluid
Charged scuba tanks
Cleaning solvents
Darkroom chemicals
Fertilizer
Fire extinguishers
Fireworks
Fuels/oils
Household batteries
Kerosene
Liquid bleach
Loaded guns
Matches
Nail polish
Nail polish remover
Paint thinners
Paint varnishes
Pesticides
Poisons
Pool chemincals
Prophane tanks
Rubbing alcohol
Sterno fuel
Weed killer
If you have any questions about these items and/or an item that isn't on this list, please contact your Beltmann moving consultant and we would be happy to help assist you.
---