Places in the U.S. That Will Pay You to Move There
December 28, 2017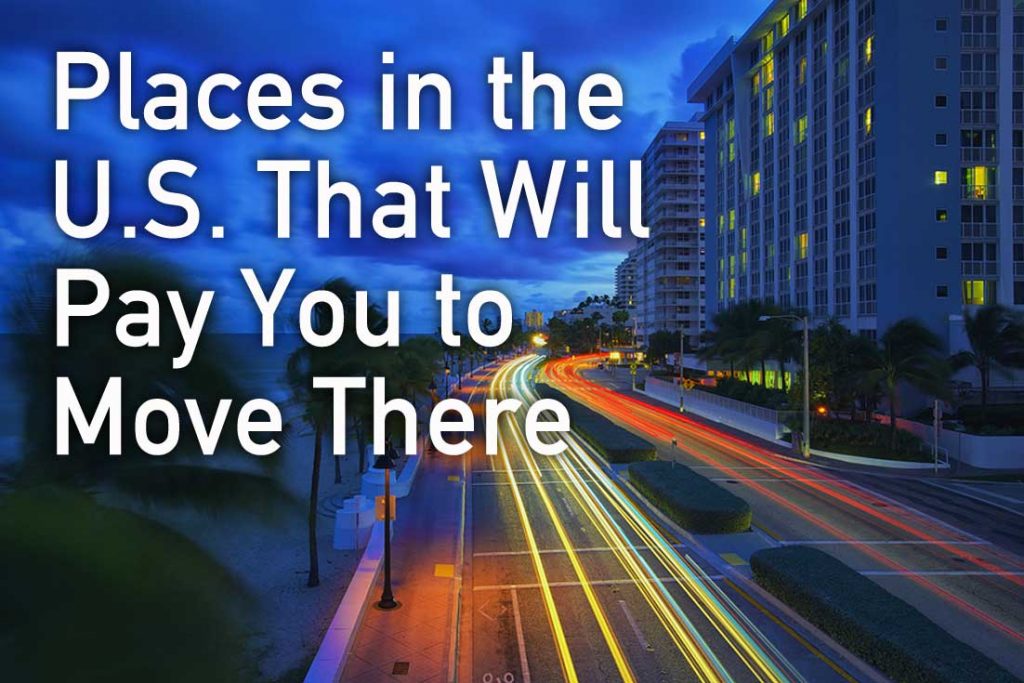 Did you know that some communities and even states across the U.S. are offering new residents everything from free land to cash grants, just for moving to a certain city? If you have flexibility for where you may want to move next, you should definitely check out some of these cities and states that will make your move a little sweeter, with an incentive.
Curtis, Nebraska
When you move to Curtis, Nebraska — within a specified time period – you can receive a free lot of land when you build a single family home. That could be thousands of dollars of savings on your next move. Check out this website for more information and to see if the deal is still good.
Marne, Iowa
Marne is located just 45 east of Omaha and is also offer free lots of land when you build a home that meets the program's requirements. The home must be at least 1,200 square feet and can be a conventional or modular construction. The lots sizes are around 80 feet by 120 feet.
Harmony, Minnesota
The land of 10,000 lakes is offering a cash rebate program to people who build new construction. The new home rebates range from $5,000 to $12,000 and there are no restrictions on applicant's age, income level or current residency. For more info, check out the city's website.
Baltimore, Maryland
Baltimore has some incentives called "Buying into Baltimore" – that offer things like forgivable loans and assistance with down payments on homes that are deemed "distressed."
New Haven, Connecticut
New Haven has an abundance of programs that could total up to $80,000 worth of saving for new homeowners. Things such as $10,000 forgivable five-year loan, $30,000 for renovation assistance and $40,000 for college tuition – are things that make a move to this east coast town very attractive.
For a list of more cities and states with incentive programs, you can check out Zillow. Spoiler alert: Alaska is on the list – so if you ever wanted to move north, like really north – now may be the time!
---