Oh, Don't Forget To Read Our Change of Address Checklist
April 19, 2017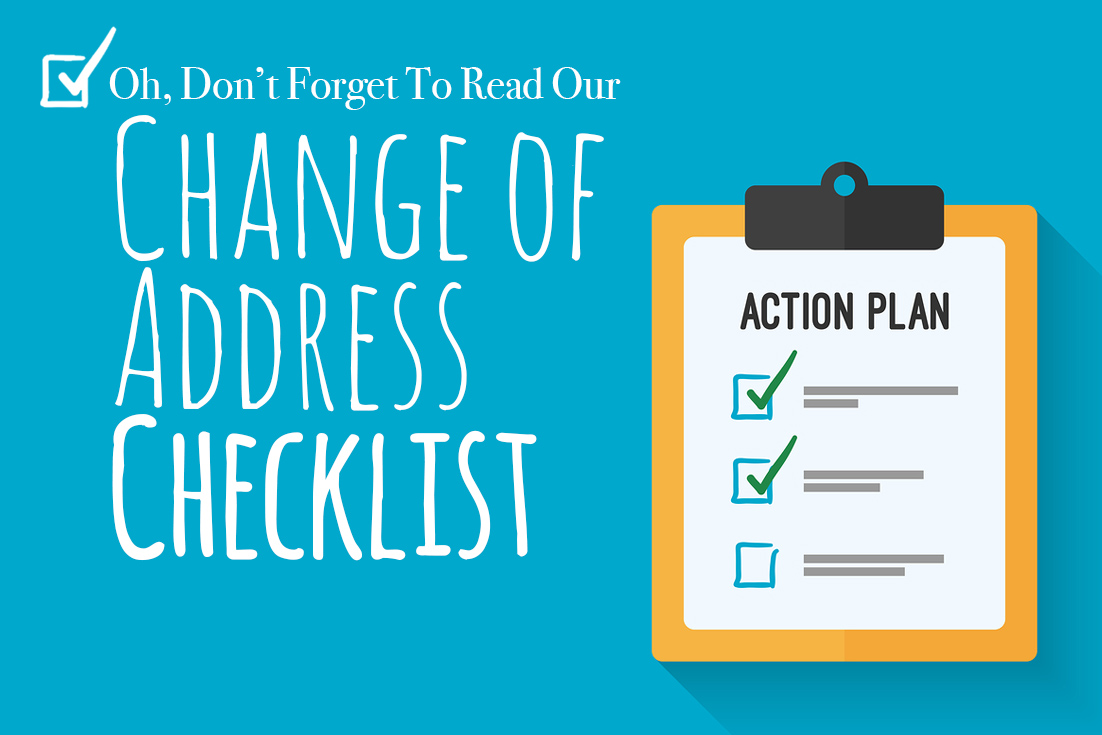 Moving can be completely crazy, because it is completely crazy. You are moving your life, house and family to a new location and usually your head is spinning. That's why we love what we do, we get to step in and make a difficult time easier. This isn't our first time around the block; so if you have any questions for our moving specialists, please use us as a resource!
And, until that special date, check out our blog and Facebook page for tips on things you definitely shouldn't forget.
So, this may seem like an obvious one, but in the age we live in our address is tied to so many accounts – it can make you feel dizzy. So, here's a break down of the people/places you should notify before and after the big day.
BEFORE MOVING
Water
Sewer/Trash
Telephone
Cable
Pest Control
Electric
Gas
Lawn services
AFTER MOVING
Internal Revenue Service
Department of Motor Vehicles
Social Security Administration
Department of Federal Affairs
S. Customs and Immigration Services
Voter Registration Office
Credit Cards and Bankers
Investment Brokers
Lenders (Auto, home, personal and business)
Credit reporting agencies
Professional associations
Church
Clubs
Licensing Certification Boards
Schools
Daycares
Medical (doctor, dentist, optometrist, pharmacy, specialists)
Magazine and newspaper subscriptions
Family and friends
It may take some time to notify all of these groups, so some people will mail a card to hit like family and friends first. If your budget is an issue, e-mailing your new address can also cut out some time.
If you take care of the urgent groups first, you will be able to get through this list in a few weeks time.
Enjoy your adventure and welcome to your new home!
---