How To Meet Your Neighbors in The Winter
February 19, 2018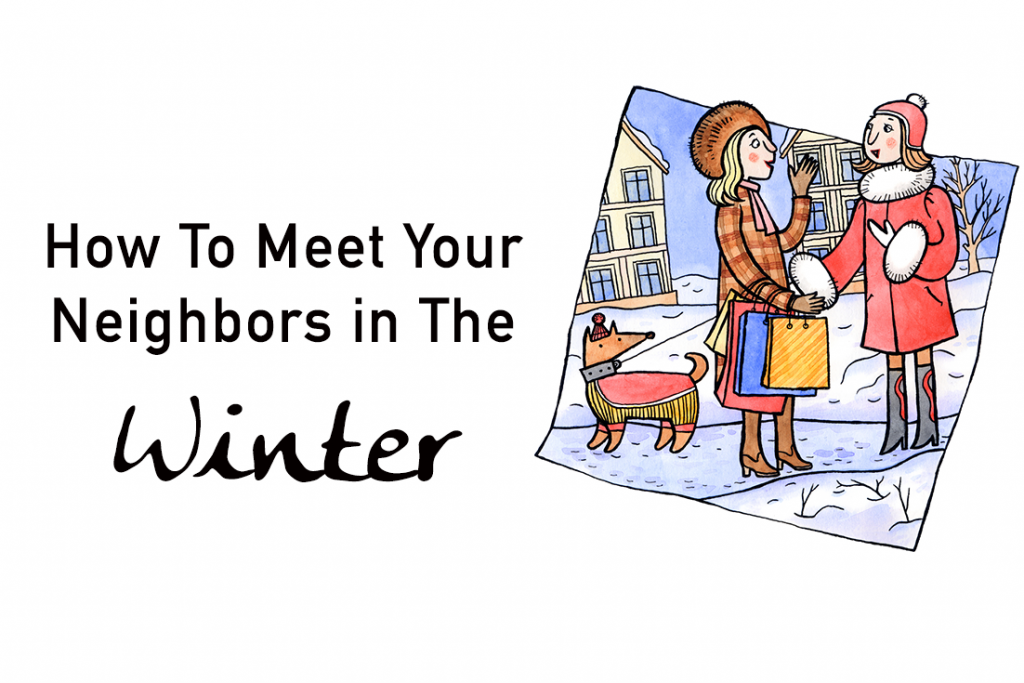 Winter is usually a time when people tend to hibernate – unless you are fortunate enough to live in a state that has mild and warm temperatures. If you are one of those extremely luck people, we are totally jealous – and please note: we would love an invite to your home this winter. For everyone else, especially those who just moved to a new city this winter and you're feeling kind of isolated and lonely. We've got a plan for you. Here are some ideas for how to connect this winter.
Start a Book Club: Book clubs aren't just for ladies, bookworms or your grandma. Book Clubs are hot right now because of the diversity. You can read or not read – get creative, do any kind of literature options, meet at the latest restaurant, do a themed pitch in that coincides with your book or just go to a movie that's based on a book.
Game Night: Host a game night and ask that your new friends bring one of their favorite games. Enjoy a pitch in of appetizers or desserts and keep it very low key.
Host a Watch Party: Is there a premier of a popular show, awards night or football game – it's always a good excuse to get people together when there's a game or show on TV. Play it up and ask people to come dressed for the night.
Do a Progressive Neighborhood Dinner: Ask 3-4 neighbors if they would be up for hosting a progressive dinner. Start at the first home with drinks and appetizers; move onto salads or soup at the next home, a main course at the third and dessert at the fourth. You can all pitch in a bit on the main course, but make it fun and relaxed. It's a great way to see people in their environment.
S'mores: If you have an indoor fireplace or even a gas stove, you can host a fancy s'mores bar party. Create a few signature menu items like Reese cup, marshmallow and caramel or peppermint patty, chocolate and coconut. Guests will enjoy roasting their marshmallows on the open fire and it's a simple way to still get together despite the weather.
We hope these ideas will help turn your house into a home. By opening your doors, you will be sure to get acclimated to your community even faster than staying inside in isolation.
---