Pro Tips for Long-Distance House Hunting
May 14, 2018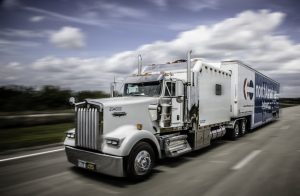 Long distance house hunting offers many challenges, but thankfully there are some ways to reduce your risk of moving into the wrong house. At Beltmann we love coming alongside our customers to ensure they feel equipped to make their next move. If your move requires you to cross state lines or just hundreds of miles, check out these tips.
Data is Your Friend
Even though, nothing beats seeing and experiencing a neighborhood in person, you can actually find out a lot of information online.
Details such as:
Crime rate
Median Income
Commute times
Walkability
School scores
Public transportation
Demographics
Media home price
You can find all of this information on sites like Trulia and Zillow.
Real Estate Agents Are Key
It will be super important to snag an excellent real estate agent, since you'll be buying from a far. Be sure to ask for referrals from a local and then interview that person, as well. Be sure to ask for things like number of homes purchased and listing vs. sales price. Be sure to check if they will be flexible with working with you online and during your site visits.
Save for Visits
Be sure to add a budget line for a few sightseeing trips. You may not anticipate it right away, but there will be a lot of reasons you may need to travel to your new destination before your move. Especially if you plan to buy before moving, things like home inspection dates and closing may be times when it would benefit you to physically be on site.
Lay Out Your Priorities
Have your priorities in check. Know what's the most and least important – where you'll compromise and what is a deal-breaker. Give this list to your real estate agent so they have a clear view of your expectations. This will help to narrow down homes quickly and more efficiently.
Once you're ready to make your dreams come true, give Beltmann a call so we can do the heavy lifting!
---