Homebuying 101: What Does an Appraiser Do?
July 15, 2022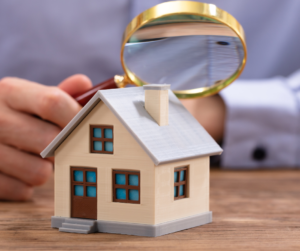 When it comes to buying a house or trying to refinance your mortgage, the role of an appraiser is a critical component. That's because in the world of real estate, there are three numbers: the asking price, the price you want to pay, and the actual value (a real-world estimate based on an objective data set).
This is where the appraiser steps in to help a lender determine the market value of a home. And, lenders have a vested interest since they need to ensure any house they "own" could be sold at the current value if a homeowner defaults on their loan.
This is necessary to help ensure that someone purchasing the property doesn't pay way more for a house than it is actually worth. Of note: If you're paying cash for a home purchase, then an appraiser's estimate is still helpful information to help you stay competitive in your offer, ensure the asking price isn't too high, and know what the property tax burden will be.
For current homeowners who'd like to refinance their loan terms or maybe take out some equity, an appraiser can help verify that a property has gained (or at least maintained) value over time.
Recently, Realtor.com shared more details of exactly what an appraiser does. Essentially, they will conduct an in-person home assessment via an on-site inspection and an off-site review of comparable sales or "comps" in the same neighborhood. 
To develop the comps, appraisers conduct background research on the values of similar-sized homes in the same neighborhood. They look at recent home sales, their final sales price (not merely the asking price), and housing trends for the market area, such as a new school being built or a freeway about to go under a 10-year renovation.
In addition, the appraiser will:
Walk through the home room-by-room to assess the interior condition.

Examine the outside property to appraise the exterior of the home.

Appraise any amenities or upgrades such as a finished basement, a swimming pool, a built-in bar, or new home addition.

Note any health or safety violations.

Record the property layout in detail.
When you're purchasing commercial real estate, appraisers can also complete a business valuation to assess the market value in a similar way 
At Beltmann, we're always available to help with any upcoming moving and storage needs, whether that's a local move, across town, or across the country via a full interstate relocation. Contact us for a free contactless quote, and we'd be happy to help walk you through the process.
---