Hidden Costs When Buying a New Home
July 23, 2018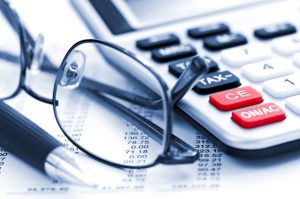 Whether you're new to buying a home or it's been a few years – putting together a budget to buy a new home, doesn't just stop at making sure you have a down payment. There are a lot of hidden costs associated with buying a home. Here's a list from our friends as Zillow. We hope it will help you build a more realistic budget for your upcoming move.
Insurance
Be sure to consider what it will cost for homeowner's insurance. You will need to call an insurance agent for an estimate before closing.
Closing Costs
A lot of times your lender will estimate your closing costs – be sure you aren't getting reduced closing costs for increased mortgage points. It's all very give-and-take and can make you lose a lot of money in the long-run through increased interest.
Appraisal
You will need to call around to get an estimated appraisal cost. This will usually cost several hundred dollars. You can ask your lender for a referral, but be sure to get a few cost estimates from different places.
Lender Fees
There are always lender fees hidden in the total costs for mortgages. This includes everything from wire transfer fees to fees for pulling your credit report, so have these fees outlined ahead of time.
Title or Attorney Fee
Some states require you to hire an attorney to be involved in the home purchase process. Ask your realtor to explain the rules in your state. Title fees will include: government filing fees, escrow fees and notary fees. Just like the appraisal, you may be able to choose the title company you would like to handle your closing. Shop around to ensure you're getting the best deal.
Escrow Fees
Escrow fees can work for or against you. Sometimes you get reimbursed and sometimes you'll have to pre-pay. Be sure to ask your lender to help you calculate what you will owe once you have the closing date finalized (because that's what determines what you'll pay).
Interest
You will be responsible for paying for interest that is prorated from your closing date to the first of the following month. Closing at the end of the month is often less costly, so talk to your lender about your options.
Once you've outlined all of these hidden costs – talk to your lender about estimates and the details behind all of the fees associated with their service work. You do not want to be surprised on closing day. Be sure to have a small buffer of extra money for incidentals, because things will come up.
And, as always – Beltmann is ready to offer you a realistic estimate on your moving costs. Just give us a call for a free, no-obligation estimate.
---