Gifts for Your Home Helpers
December 12, 2019
It's the season of giving and goodwill, and it's a great time of year to pause and reflect on all the people who have helped make your house a home this past year. If you feel inspired to give gift to express your gratitude, here's a list of gifts sure to make your home helpers smile.
Handymen
If your fixer upper to-do list couldn't get accomplished without the help of your local handyman, then this season is the perfect time to show your appreciation. Consider the ways in which he or she has helped out around your home, and tailor the gift to reflect that skill or hobby. This Bucket Organizer will undoubtedly get loads of use and keep your favorite handyman's tools all right where he or she needs them.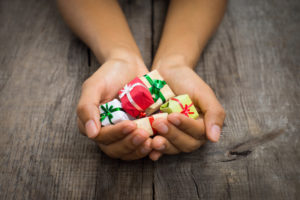 Mailman
For the man or woman who braves rain, sleet, and snow to get your papers and parcels, consider surprising them with an extra token of your appreciation. Gifts that protect from the elements, like chapstick or these gloves, are a natural fit, but yummy homemade treats they can snack on during their trips will be well-received, too!
Realtor
Depending on your experience, showing your appreciation to whoever recently helped you find your home might be the perfect ending to your most recent home buying chapter. This customizable open house mat is a clever way to not only say thanks, but also help your favorite realtor continue to grow his or her business. In lieu of a purchased gift, I once left a rave, completely heartfelt review for a realtor who worked magic for us under a tight timeframe, and then printed and framed the review so she could see it each day at her desk. To this day, she still says that's the best gift she's been given as a realtor.
While all of these individuals are compensated for tasks they perform for you, for the people in your life who go above and beyond to make your house feel like home, this time of the year affords you an extra opportunity to expression of gratitude and spread holiday cheer!
---