Closing Costs: Don't Be Caught off Guard
July 16, 2020
Whether you're a buyer or a seller, adequately preparing for closing costs before signing on the dotted line can save you from some serious last minute shock. Though your lender will give you an estimate before closing day, it's just that—an estimate. Know a breakdown of exactly what to expect by taking a look at these details.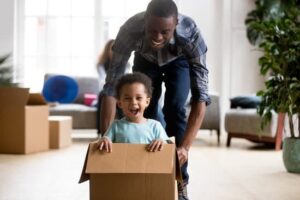 Buyer
The list of closing costs traditionally on the buyer side of things can be extensive. Be prepared to pay for…
Home Inspection Fee: This is one you'll normally get taken care of well before closing day. You'll pay around $350 usually.
Application/Processing Fee: This is basically the cost of handling the paper work.
Origination Fee: Generally 0-1% of the loan amount, the origination fee is the cost for your lender to prepare the loan.
Prepaid Interest on Your Mortgage
Appraisal Fee: Be ready to spend around $400 for your new home's appraisal.
Tax Service Fee: Essentially, this is a small fee, around $50, to protect the lender in the event mortgagors don't pay their property taxes on time.
Private Mortgage Insurance (PMI): If the home loan amount is over 80% of the home's purchase price, PMI covers the lender's risk if the buyer fails to make payments. Normally, PMI will run you around $50-$200 per month, depending on your loan and PMI rate.
While this list isn't exhaustive, this list gives you a good idea of how closing costs can add up for the buyer.
Seller
As a seller, your list is much shorter than that of the buyer's closing costs but can still carry a surprising price tag. Usually, the seller is responsible for covering the real estate commissions, the remaining balance on the property taxes, and any prorated HOA dues.
Final Tips
There are some fees which, if you're a deal shopper, you may be able to save on. Home inspections, surveys, title searches, and more can vary greatly in price.
Additionally, if the house you're hoping to call home has been on the market for a while, don't hesitate to the seller to agree to pay a percentage of the closing costs.
Deciding to move, settling on a lender, and managing closing costs can be difficult, but one decision that doesn't have to be is choosing your movers. Call Beltmann Moving and Storage and get a free moving quote.
---