The 8 Ways We Can Help With Your Next Move
December 28, 2018
If you're someone looking for a mover, a CEO about to relocate your office, an employee about to relocate your life to the other side of the world or maybe just your motorcycle to your second home in Naples – we have eight types of moving services that will accommodate each of your needs. Here's a quick summary of the types of services we offer and how we will put your needs at the center of everything we do to make our relationship a success.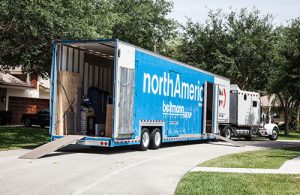 Long Distance Movers
If you're moving across the U.S. or from one state to another – Beltmann has locations and network offices in any state or city you would like to move. Unlike many smaller moving companies, we are able to honor our quality and service agreements no matter where you go – which means better quality of service for you and/or your employees.
Local Movers
If you're just moving across town, don't think we are too big to handle a short move with the type of extra care we offer to CEOs and executives relocating across the world. You will get the benefit of world-class moving teams for your local move as well – we will never compromise service no matter the distance.
International Movers
With network locations across the world, we are able to handle all of the intricacies associated with moving your family across the globe. With our affiliation with northAmerican – we have access to international partners that will ensure a seamless transition from start to end.
 Corporate Movers
We excel in partnering with companies who are invested in employee relocation excellence. We come alongside each one of our clients to ensure we are offering a customized approach to their relocation moving needs.
Office Movers
We work with offices big or small and help to manage all of the details associated with a complex office move. We ensure our clients do not need to do the heavy lifting and production disruption is limited and planned.
Industrial Movers
With over 100 years of moving and storage experience – we thrive in the industrial moving space because we ensure our customers' security and efficiency is a part of every moving plan.
Logistics
Our logistics division provides everything from warehousing, asset management, to final mile and home deliveries. We understand how important it is for our clients to manage risk, while reducing cost.
Storage
At each of our facilities, we offer storage solutions. Whether it's on the front-end or back-end of a move – or something in between – we have space to help in that transition.
As always – we have teams of people waiting to help you make the most of your next relocation, shipment or office move. Just give us a call and we can answer any questions you have about our customer-centric service model.
---