Corporate Relocation Serving The Greater Dallas Area
Call Beltmann Moving and Storage for all of your Corporate Relocation Needs!
Corporate Relocation in Dallas & the Surrounding Areas
Beltmann Moving and Storage provides superior service for corporate relocations in Dallas, Addison, Carrollton, Irving, and the surrounding areas. Providing value to your business, corporate shareholders, and employees with comprehensive and money-saving solutions specifically created to meet your unique needs. We even offer a concierge level relocation service for your top executives, delivering the highest service possible.
Quality Customer Care
Beltmann exceeds your expectations through our National Customer Care Center (NCCC), providing national account customers the dedicated time they require and expect. Honoring client policies while supplementing essential information, we guide you through the entire relocation process.  ProMove™, our priority move management protocol, helps us provide the best corporate relocation moving services available to businesses in Greater Dallas.  
Our Special Hauling & Transportation System
Beltmann Moving and Storage has one of the largest fleets in the industry for corporate relocation. We have more than 250 drivers employed with our quality fleet, which allows us to bring accountability, cost-savings and flexibility to the entire process of relocation, as we develop operational solutions that suit your business.
High Quality Monitoring & Reporting
Vigilance in monitoring with our intuitive reporting is key to our quality services. By keeping a close eye on operational reports, we are able to deliver consistent and reliable service to our customers. Web-based Quality Index, our monitoring and reporting system, rates and ranks all service providers in the areas of packing, hauling and customer service. Beltmann Moving and Storage staff will provide your organization with monitoring to keep you update on all the details of your relocation.
North American's Proprietary Shipment Tracking
North American's WorldTrac® is the company's proprietary satellite tracking and communication linking system, connecting van operators, agents, and corporate staff. It smoothly enables real-time communication, regardless of location, eliminating potential problems from dead cell zones.
North American's WorldTrac® advantages include:
Tracking shipments within 1,000 feet to keep you and your staff up to date
Full utilization of our driver capacity
Satellite tracking 24 hours a day
Instantaneous satellite communication between the driver, Beltmann and North American Van Lines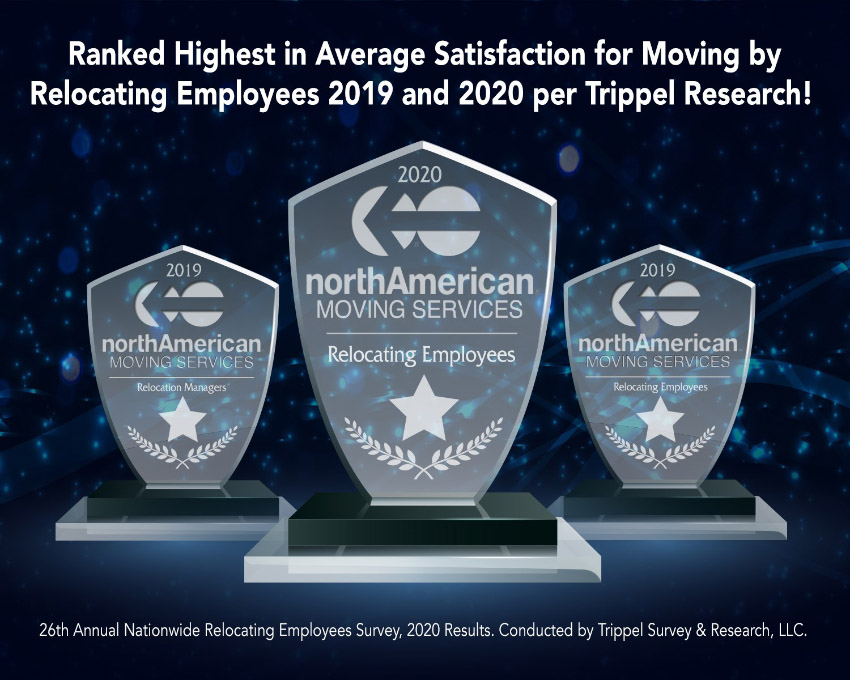 Solutions for Controlling Costs
Our proprietary Total Cost SolutionSM lowers expenses while documenting your increase of savings. We typically reduce expenses by 10-12%, using our efficient corporate relocation systems, while maintaining high-quality standards for you. Our quantified reports documenting your achievements can easily be accessed and shared with others on your team.
Call Beltmann Moving and Storage today for your free quote and to start planning your corporate relocation in Dallas and beyond.