How to Make Your Home Festive in 1 Hour
November 30, 2017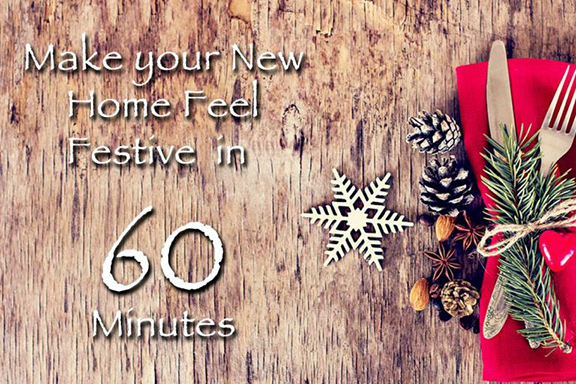 Are you in the middle of a move or at a busy time of your life? If so, the holidays can add to your pressure. Here are some quick and easy ways to make your home feel festive in 60 minutes or less. Don't forget to have fun while you're rushing around!
Music
Find a holiday station on Pandora or through your TV channels to create some holiday sounds. Search for "holiday' or "Christmas" on either to quickly have a playlist ready for you or your guests.
Candles
Light or turn on some LED candles for a quick way to add soft lighting to your home. Place them in strategic places like on your mantle, on tables or in bathrooms for some warm ambiance. Better yet, choose a peppermint, pine or Christmas themed candle for a festive scent.
Warmth
If you have a fireplace, light it and add some comfortable blankets to your chairs and couches. Use blankets or throw pillows that have faux fur, warm colors, velvet or soft textures to add comfort to your sitting area.
Fireplace
Add garland to your fireplace mantle and hang some stockings for a quick way to spice up the holiday décor.
Cookies
Now that you have the seasonal music, candles and holiday mood just right, bring out some pre-made sugar cookie dough and let the family have some holiday decorating fun. The smell of sugar cookies baking in your home can put the final icy on the cake. Now that wasn't so bad, right?
---