Site Unseen: What You Need to Know to Make an Offer
August 18, 2020
The thought of making a purchase without seeing what you're buying may sound a bit foolish, but now imagine that purchase is the most expensive one you'll ever make. As crazy as it may sound, that's exactly what a third of American home buyers are doing this year according to Zillow. Buying a home sight unseen may not be for everyone, but for those who are considering, here's what you need to know.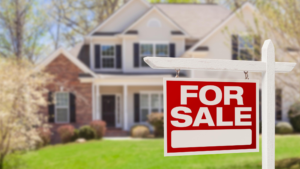 Virtual Tour
If you're even remotely interested in finding a new home, you've probably already been on virtual tours. But once your interest is piqued by a particular home, the tours can go from pre-recorded to real-time with your agent. Use that tour time to have your realtor flip the camera around and show themselves in the space and to ask the critical questions.
Nail Down the Wishlist
When you're buying a home sight unseen, it's no time to have a nebulous wishlist. You'll want to get super specific, from the precise number of bedrooms to the details of the neighborhood.
Send in a Friend
There are just some details that are best gathered when in person. The smell, the vibe, and the overall impression you gather when you are physically in a space are hard to put down on paper (or on a screen). If you know anyone you trust who can physically go look at the property, you'll feel better about your investment.
Vet Your Team
The inspector and your realtor are two of the most important people to making your sight unseen dreams come true; they are going to need to be the best you can find. Afterall, these two individuals are your eyes and ears on the ground! So don't just go with the first people you find; do your research, vet several individuals, and check out their references.
Ask the Right Questions
You'll have to think critically when asking questions about the home, and some details are too important to forget. For example, the overall feel of the neighborhood and neighbors has to be ascertained. As realtors often say, you can fix a home, but you can't fix a neighborhood, so ask about details like street noise, whether it's a well-lit area, and the general smell. If your realtor discovers a smell wafting from a nearby dumpster, you'll be glad you got so specific.
With mortgage rates dropping incredibly low and COVID-19 on the rise, buying homes sight unseen is likely a trend we'll continue to see climb. Armed with the right knowledge, you can feel more confident in joining in on this trend to find the next place you call home.
---