Resources to Leverage When You Move With Beltmann
February 15, 2019
As you start planning your next move, we want to be a resource to you throughout the whole process that's why we not only provide a move coordinator to help answer any questions that you may have, but we also have a number of online resources that we want you to be aware of.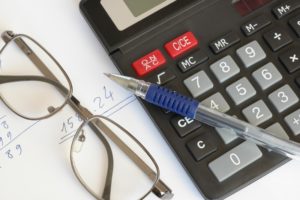 If you are looking for information on what kinds of boxes and/or supplies you are going to need for your household goods, this packing estimator is a great place to start. You may not even be aware of the types of boxes available for specialty items, so browse through the inventory for an idea of how much of your budget may need to be dedicated to packing supplies. If you want an in-home estimate of packing supply needs – know we have a team that will help you determine moving supply costs when you schedule your in-home estimate.
Stay on task by printing this handy dandy moving checklist. With so many logistics the weeks before your move, we want to help you take small steps towards making the whole process easier to process and manage. Print this list and hang it in a place where you can view it.
Before you hire a moving company – it's important to do your research. Our frequently asked questions document is a great place to start to get to know us and our process better.
If you are planning on tackling the packing part of this on your own, you may want to look at our library of packing tips. There are a lot of nuances when packing certain times to ensure their safety during the move. Before you decide if you are going to pack yourself, watch a few of these videos to see if you're ready to take it on yourself or would prefer to have our team of professionals do it for you.
If you are more of a visual learner – you have to check out our moving tip video. We cover everything from getting an in-home estimate to move day. It's a quick 6-minute video that will give you a good overview of the process – if you've never been a part of a full-service move.
We want to keep you totally informed throughout the process, that's why we have state-of-the-art shipment tracking so you know where your items are located throughout the whole process.
And, as always, our team is on-call and ready to answer any moving questions you may have.
---