How to Crush Your Resolution to Move This Year
January 25, 2019
If you have 2019 life goals that include moving to a new city – we want to help you crush your goal. If your first step is finding a job – that may not be something we can help with, BUT we can help you with the rest. Here are some tips that will help up the probability of your moving dreams coming true.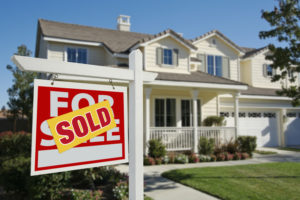 Plan Ahead
January 1st is a great day to start making small steps towards your goal. Put together a plan that includes short-term goals as well as long-term goals. Decide on a target for when you want to move and back out what needs to be done from that date. Here are some key things that need to happen in order to make the big move.
Find a realtor
Put your house on the market
Create a marketing plan and timeline with your realtor
Schedule a sight-seeing trip to new city
Select a realtor to help educate you on the community
Research schools
Start a budget
Call a moving company for a quote
Apply for a mortgage
Set Monthly Goals
Now that you know some of the larger things that need to happen in order to get your move on the road, consider breaking those larger tasks into smaller steps. Always make your goals – simple, measurable, actionable, realistic and timely. So, for instance if you need to find a realtor, here are a few tasks you could give yourself in order to achieve that end goal.
Ask two friends for realtor recommendations by the end of the week
Contact and meet with two realtors next week
Decide on a realtor by the end of the month
Work with Professionals
Professional movers, realtors and mortgage lenders are all excellent resources that shouldn't be overlooked. Each professional will help handle different aspects of your move and can help you map out what is to be expected for each phase. For instance, Beltmann has great checklists to offer our customers so that they can stay organized as their moving date approaches. Each of your professionals should have tools that should help you plan ahead.
Don't Go Alone
Now isn't the time to do it on your own. A goal like moving will require you to let go of certain aspects of your life and allow others to step in and help. Consider hiring a cleaning service, painters, realtors, lawn care services or handy man to help you get your home ready to sell.
At Beltmann we are always here to help make your next transition an easy one – whether that's by helping with staging by providing storage or a free, no obligation in home estimate to help with budgeting. We are here to be a support to help you crush your 2019 goals.
---