Home Staging Trends You Must Try
October 26, 2017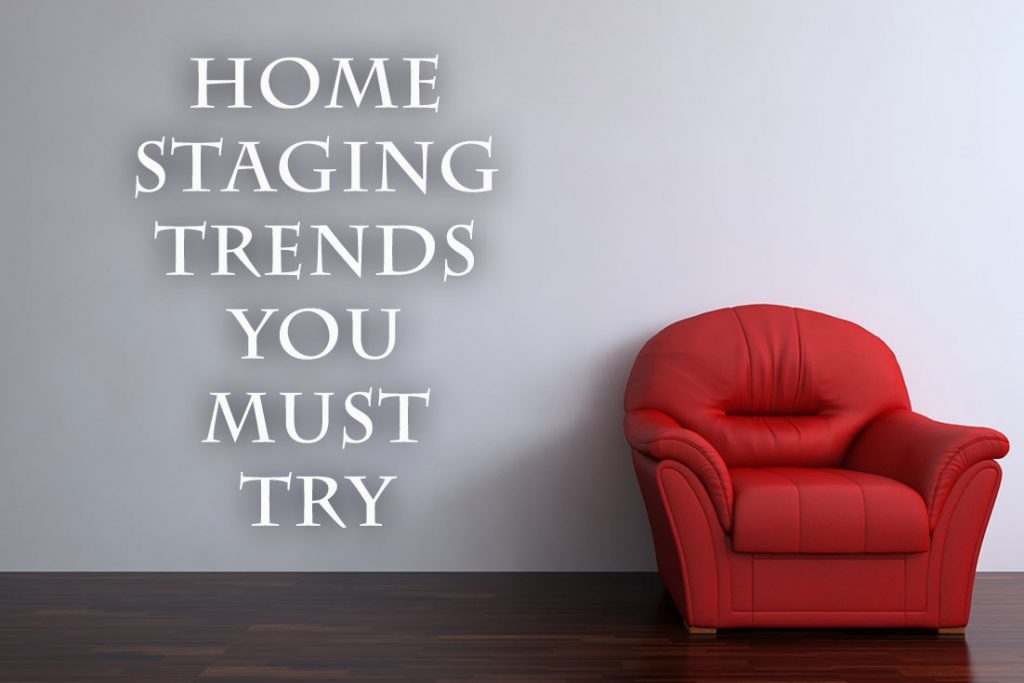 If your looking to stage your home in the near future, you probably know staging it is about accentuating your home's strong points. It's also a way to make the home feel like a place that the buyer could picture himself or herself in – thus, making depersonalization an important step in the process. Here are some emerging trends that will help you make the most of your next home stage.
Organic Textures
With modern elements now gracing the pages and aisle of many home décor stores – there's a need to take the simplicity and add something natural to it. Things like cork, re-claimed wood, soft textures and organic prints are all ways to make a modern home feel cozy. Things like plants, greenery, Aztec patterns and textured throw pillows can help the buyers get back to nature and feel the warmth of the home.
Glamour
You may have seen some interior designers dressing up their modern rooms with excessive luxury items. Things like faux fur, metallic items, crystal chandeliers or glass – are a good way to glam up a room.
Copper Accents
Gold and brushed nickel is trending out and copper is coming in. Copper's shiny finish is creating an additional layer of interest in many rooms. It's modern yet, earthy feel is a good balance for anyone looking to modernize a room and make it feel fresh. You can update light fixtures, lamps or just add some accessories like candleholders to get in on this trend.
Taupe
Taupe was 2017's color of the year and has a permanent place on our home staging tips list because it's so versatile and clean. It can be the back splash for flowers, patterns, throws, and pictures – because it makes things feel in-order, pops and feels clean.
Once you stage and find a buyer – let us help you check moving off of your life. We have a team of people on-call and ready to help make it stress-free and easy.
---