First Time Home Buyer Tips You Shouldn't Ignore
July 8, 2020
If you are preparing to buy your first home, you've probably received a ton of unsolicited advice from friends, family members, and co-workers. They likely mean well and want you to avoid mistakes they made during their own experience, but all the insights and warnings can be overwhelming. And besides, isn't home-buying supposed to be exciting? Armed with these helpful tips, it can be. When you're ready to start the process, you can be both knowledgeable and enthusiastic about purchasing your first home.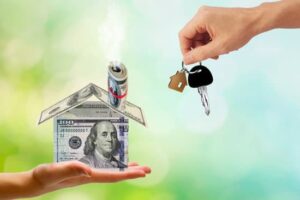 Lowball at Your Own Risk
When you first begin house hunting, it can be incredibly tempting to shop at the top of your price range with the plan of sending in a much lower offer than asking price. While negotiation is par for the course, a complete lowball offer sends the seller a message that you aren't that serious about wanting the home. Making a competitive offer based on market conditions and comparable homes ensures you aren't out of the running before you even begin.
Don't Spend Every Dollar You Qualify For
It's tempting. Your lender hands you that number in writing and you start dreaming big, but let the buyer beware. The bank may gladly loan you enough to buy a home at the top of your price range, but remember, they'll be collecting interest on however much you borrow.
Know Your Must Haves before Hunting
A beautifully staged home with your dream decor can quickly cause you to lose track of what and why you started house hunting in the first place. Are you moving in hopes of having an expansive backyard? Close proximity to restaurants and nightlife? An open floor plan? Whatever your priorities are, keep them in mind with every new home you tour. Doing so will ensure you don't get swept off your feet by a home that isn't right for you.
Use the Inspection as Negotiation
So maybe the inspection comes back and your dream home has a few hidden issues. View the less than stellar report as your new bargaining chip. From asking for the repairs to be completely taken care of to requesting a reduced asking price, an inspection report can be your tool in re-negotiation.
View a Down Payment as an Investment
Forking over a down payment of 20% or more can seem outlandish, but not only does doing so help you avoid things like PMI (private mortgage insurance, which protects your lender if you end up foreclosing and is added to your monthly payment if you don't have the 20% down payment), you'll also be building equity in your home right from the start.
---